The skin is the largest organ of your body as well as the one most exposed to the environment, meaning it is more than likely that, at some point in your life, you will expose it to either intense heat, UV rays or chemicals. Burns will result from this exposure and with them comes the risk of scarring.
Burn scars can be different from other scars and so need different care.
Burns are split into three degrees of severity.
Burns may create hypertrophic scars and even contracture scars.
What's in this article:
How do I get burn scars?
How to prevent scarring from burns
How are burn scars different from other scars?
What about sunburn scars?
How to fade burn scars
How do I get burn scars?
As your skin is the most exposed organ of your body, burn marks are fairly common. In terms of burns, degrees are important (pun intended), as burn injuries are classified into 3 groups: first degree burns, second degree burns and, you guessed it, third degree burns. The higher the degree, the more serious the burn. Depending on the severity and seriousness of the burn and the extent of the affected skin area, it may be necessary that you consult a healthcare professional or visit an emergency room.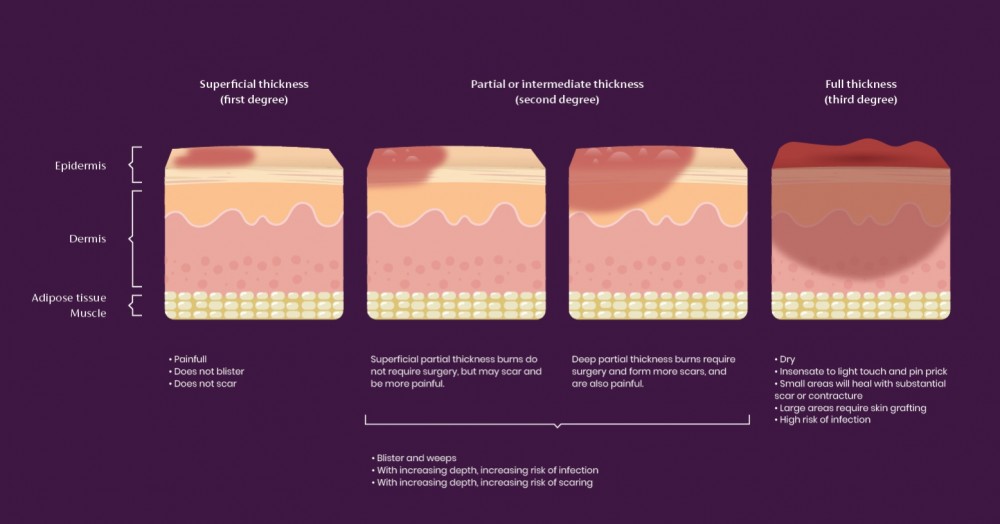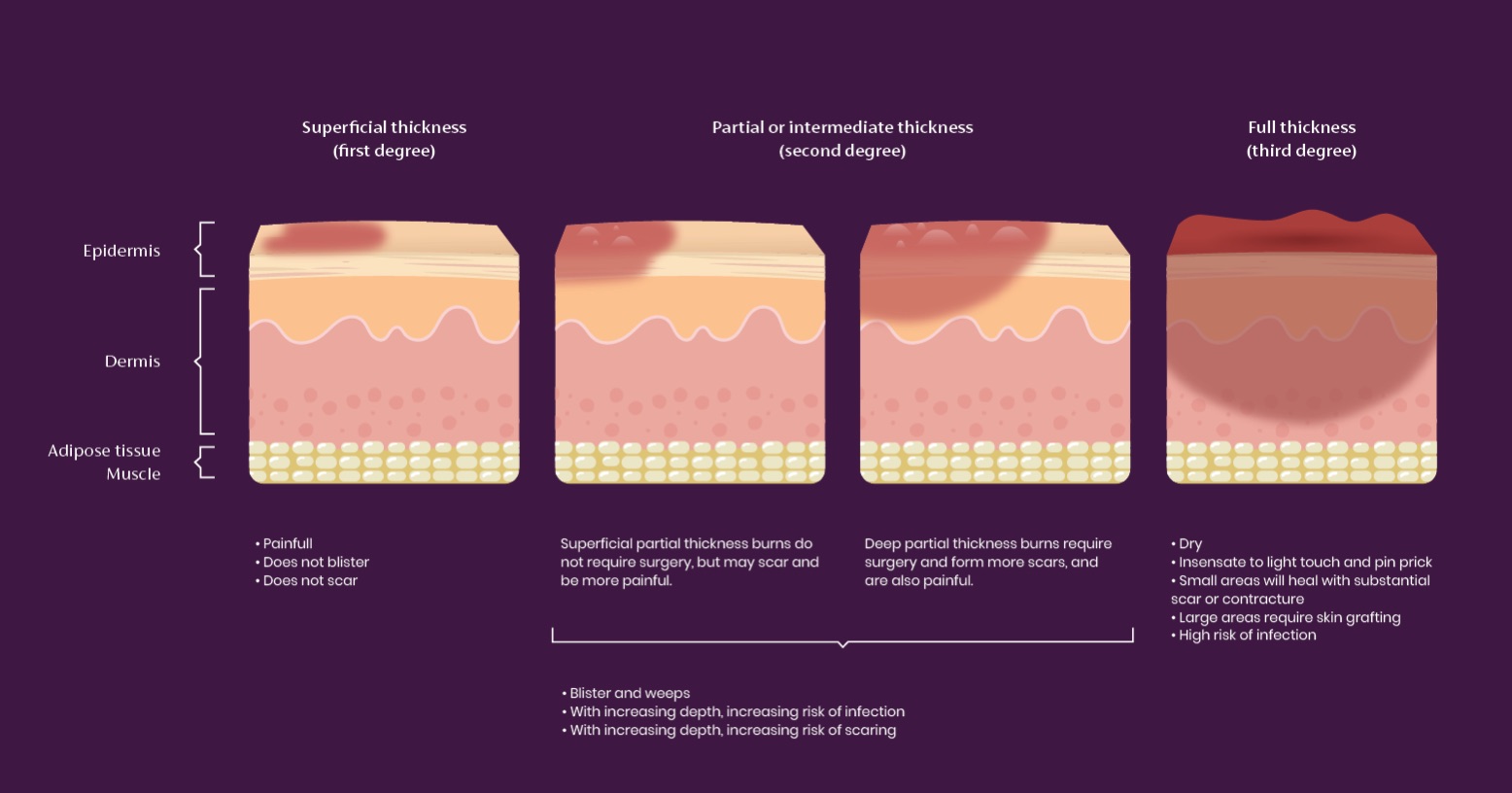 First degree burns are not likely to leave any scar on your skin since they only affect the epidermis. On the other hand, second and third degree burns affect the dermis, thereby increasing the chances of scarring [1–3]. Therefore, it is important that your burned skin is properly taken care of as quickly as possible. Your care provider may elect to apply special burn creams or ointments and appropriate dressings[4].